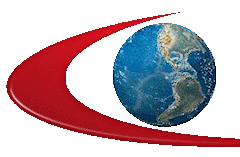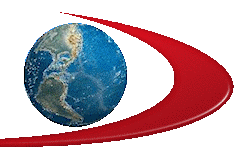 Proclaiming Jesus Christ, To Be King Of Kings And The Savior Of All Men.

---
---
Bible Info:
Links to national Bible Society websites. this regularly-updated page contains links to national Bible Society's own websites (where these are officially online). Any site not in English is clearly indicated.
ISATEX: Informations-Stelle für Alt-Testamentliche Exegese. ISATEX bietet Informationen zum Alten Testament und seinen Nachbargebieten - unter wissenschaftlichen Kriterien ausgewählt.
Bible Texts:
Guide to Vulgate on-line. InterNet Bible Texts: Vulgate (compiled by R.A.Kraft 11 June 1998)
Vulgate from Bible Gateway.
Translations

Goshen Online Study BibleVarious english translations and various dictionaries.
Various translations; including Darby, RSV, KJV, KJV w/Strong's numbers, KJV w. Strong's definitions, ASV NT, Youngs NT, Wey NT; even includes Greek text editions.
The Bible Gateway. The WWW Bible Gateway provides access to Bible translations in English (RSV,KJV, Darby, YLT), German (Elberfelder), French (LSG), Latin (Vulgate) and Swedish (SV1917). Searchable for passages or words.
A Bible Browser; with 8 different translations, set up by Richard L. Goerwitz. The Advanced version even has the possibility to view texts in columns. In addition, the Bible Browser offers regular ex- pressions and full Boolean and/or/and-not operators. It also allows users to restrict searches to various parts of the corpus. And it permits refinement of already-generated queries from a special "further operations" menu that appears at the end of search result lists.
Have also a look at his The Bible Browser Connector Form , a way to spice up your own Web pages by turning drab biblical references into hypertext connections to the Bible Browser.
European Translations
(minus English)
Related Texts:
Religious texts; General Collections
Religious and Sacred texts. An extensive collection, including the Bible and related texts.
Internet Sacred Text Archive. A lot of texts related to the Bible.
Apocrypha and Pseudepigrapha:
See Page Five of these resource pages!
The Early Church Fathers. These files are 1.5 to 3.5 MB each. Because of this and because the text paragraphs are not wrapped, you will probably have to download them to your system and read them with a word processor. A windows-based word processor is preferable because some special characters from the Windows character set are used.
B-Greek Home Page B-Greek is an electronic conference designed to foster communication concerning the scholarly study of the Greek Bible. Anyone interested in studying the Greek New Testament text is invited to subscribe, but the list will assume at least a working knowledge of Biblical Greek. The archives can be found here.
---

Emails for each ministry are on their respective pages. To report technical problems ONLY, email Web Tech Richard Wayne Garganta